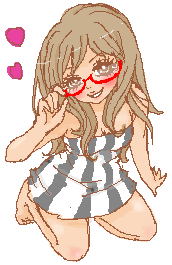 Hello everyone, and sorry for going missing again! I've just been caught up with life. A lot of exciting things have happened, but I'll tell you more in my next few posts. Today I want to share with you my entry for Kendra's Fashion Challenge!
A few days ago I received an email from Kendra Thornton, who asked if I was interest in participating in her challenge. She asked me to create a few vacation looks for her, you can read the details here:
My husband and I are headed on a romantic getaway for a week in Miami. This city is so beautiful. Whether you love the water in South Beach or the dancing in Little Havana, thereare a ton of places to visit and explore around this bustling South Floridian jewel. I can't wait to go because we have been reading all kinds of reviews on gogobot and even found our hotel through the travel site. We are staying right in the center of South Beach. The Delano staff received great reviews, but it was honestly the amenities in the room that made it a great choice. As for my fashion challenge, I am in desperate need of a few good looks to upgrade my mommy wardrobe with.

Our first stop is the Delano South Beach Hotel. There's something so effervescent and posh about this hotel. Our rooms are styled perfectly with plush bedding and flat screen television. The hotel also has a 3,200 square foot spa rooftop that allows you to look over the city and ocean. It's called Club Essentia, and my husband splurged to get me a full spa day as well. I would love an outfit that looked perfect whether I'm in the mud bath, getting a facial or just enjoying a thorough massage.

Our days are going to be spent traveling all of the little avenues and districts in South Beach. There's the famous boardwalk, historic district and fashion district areas that have explored in recent years. South Beach is known as one of the party hot spots in Miami, so it would be perfect to have a sexier look that will make me look and feel gorgeous. My husband has been helping me plan everything on gogobot, so I have seen a lot of different art galleries and a few beach access areas that are off the beaten track. We will likely head out to the islands for a full day and then maybe head out to one of the beachside restaurants in South Beach. I'm so excited to present this challenge, and hope that you are able to find the perfect ensembles for me. I plan on taking lots of photos and featuring any outfits when I get home. I'm so impressed by all your talent and truly hope this fashion contest will be perfect.
Anyways, without further ado here are my looks!
This look was inspired by sitting on the beach and watching ocean!
I wanted this to have a cruise/beach vacation-type feel.
Spa Glamour
by
olivia-chung
featuring
aviator sunglasses
For this look, the focus was on beach inspired comfort to match the resort feel of the spa Kendra was going to. The color palette is fairly cool and neutral, using navy and gold as the accent. The marine accessories should make Kendra feel like she's on a beach somewhere far from her city troubles!
This look was inspired by the concept of "day to night" looks.
I took business casual and added some sparkle to it!
City Glam
by
olivia-chung
featuring
Tory Burch
This look was designed for Kendra to look glamorous and sexy while on a night out in the city. Using the classic little black dress as a base, I added a pop of turquoise/mint to keep her looking edgy. With silver/white accents through the accessories and nails will instantly give Kendra an effortless feel of class and glamour.
This look was inspired by the tropical print on the tank top.
I wanted to keep the look fierce and fun while remaining modest for a mommy.
Comfy Chic
by
olivia-chung
featuring a
heart necklace
For this day-look, I wanted to keep with an overall theme of tropical but comfortable. I picked hot pink as the pop of color here to compliment the floral tank. The main focus of this look is to showcase Kendra's fun and young spirit without being too revealing. The cardigan plays a big role in this by being both comfortable and modest~
This look was inspired by the idea of a "casual coffee-date".
The goal to this look was to use spring colors and keep things
business-casual but with an urban twist, as seen in the chain accessories.
Urban Spring
by
olivia-chung
featuring
gold jewelry
For this look, I focused on keeping things fresh and spring-like. The green/gold accents on the pink and white base keep things light and refreshing (like spring blossoms~).
Island Lilac
This look was meant to feel sweet and groovy (I seriously just used that word LOL)
Island Lilac
by
olivia-chung
featuring a
brown cardigan
The color palette of this look is again, cool and neutral. Using earthier tones in the makeup and accessories, we can bring out a more retro/hippy feel to the overall look. I wanted to showcase a maxi dress in one of these looks because I think it's a very versatile piece and compliments everyone's body shape!
That wraps up my looks for this challenge! It was really fun and interesting to come up with these concepts then build on them. Thank you Kendra for letting me participate and I hope you like the looks I came up with ^__^
Also, I've got a couple of review posts coming next so stay tuned for that! Thank you for reading <3