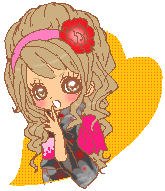 Hello everyone! I hope you had a wonderful Halloween~ Today I will be reviewing the
EOS Briller Green
lenses that were kindly sponsored to me by
Maple Lens
. This post will be based on my own opinions and experience. You can read my full disclaimer under the "reviews/tutorials" tab on my blog.
They came in a cute little box like this
Cute animal lens case
My lenses!
In the case
In the bottle
Diameter: 14.5 mm
Base Curve: 8.8 mm
Duration: 1 year disposable
I was extremely excited to get these in the mail as they are my first green lenses. They don't look quite as brilliant on the website as they do here but I'm glad they turned out the way they did. Here are pictures of me with the lenses in various lighting environments. I apologize for the lack of sunlight pictures for this review as it's been kind of gloomy here lately >__<;;
Before makeup in normal room lighting
After makeup with bright lighting
Natural indoor lighting
Indoor lighting
Bright indoor lighting
Indoor lighting
Closeup with makeup and natural indoor lighting
Closest thing I can get to outdoor lighting;
small sunshine through the window.
Color ♥♥♥
♥♥
These lenses are gorgeous. I honestly didn't expect them to be so vibrant. The color just blew me away and I'm just head-over-heels in love with these lenses!

Design ♥♥♥♥♥
I picked these lenses because of the design. I wanted to try green lenses for a long time but I can't help but imagine a "bug-eye" look when I think of them (not sure why, I'm weird that way). I opted for a more natural looking lens and I have to say I'm glad I did so! The light colors at the center really help blend these in effortlessly with the brown in my eyes.
Enlargement ♥♥♥♥♡
Although these lenses are only 14.5 mm I feel like they offer a pretty decent amount of enlargement, at least for a natural look. It's nothing too crazy like some other lenses I've tried, but it definitely helps make your overall look "pop".
Comfort ♥♥♥♥♥
As always with EOS lenses, these have been nothing short of comfortable. I wore them for 7+ hours that day, with makeup and didn't feel any irritation or dryness at all! After removing them my eyes were still comfortable (sometimes I would feel slight irritation but not with these particular lenses).
I'm really happy I decided to give these a try. I now have a new-found appreciation for green lenses. I think that these are one of my most favorite lenses so far! They give a very natural look because of the design. Although it is a small lens, the slight ring on the outside makes it seem like it enlarges quite a bit more than it actually does.
This was my first time working with Maple Lens and I have to say that I am very happy with the entire process. Their staff was very polite and answered all of my questions. The shipping was fairly quick and I can see that my items were packaged with care.
I highly recommend you check them out. You can click the banner in my sidebar on the right or the link at the beginning of this post to go to their site. A lot of the lenses they sell do come with corrective power, which is always a plus!
Thank you again, Maple Lens, for giving me this wonderful opportunity to experience your service. I really look forward to working with you again in the future!
I hope you found this review helpful! Thank you so much for reading and I'll see you in my next post~