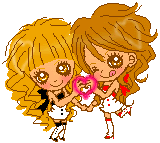 Hello lovelies! Sorry for the delay on this post, I've been kind of lazy with editing pictures so I apologize for that >__<;; This will be a little catch-up post to make up for the lack of updates so it might get a bit long, sorry!
Three weeks ago I went out with
Catherine
to celebrate her birthday. We went to this place called
Rogue Kitchen & Wetbar
. I've never been there before but I passed that place many times so I was very excited to finally get to try it out~
I apologize for the lack of pictures on this post, we totally forgot and the few pictures we did end up taking were blurry/too dark ;___; Here are a few that turned out:
Shots for the birthday girl!
While Catherine stepped away from the table, we asked the waiter to bring her a special birthday shot. It was basically a cocktail glass covered in whipped cream with a shot hidden in the middle! Here the birthday girl with her special birthday treat:
Cutie pie <3
We also had the pleasure of meeting Mai that night. She's a local gal who was interested in joining
our little circle
. We got along so well that after dinner, both Catherine and I decided that she would fit right in! So we'd like to officially welcome Mai to Sugar Rose! <3 She doesn't have a blog but you can check out her
youtube
channel and
instagram
if you like~
Here's my outfit and makeup for the night~
Cardigan: Urban Planet/Top&Skirt&Shoes: Forever21/
Belt: MA*RS replica/ Stockings: DreamV
I think that's a good stopping point for this post. I have more to share but that would drag this one out for too long so I'll make a separate post >u<;; Thank you so much for reading!